1ST Annual Zombie Prom
Zombie Queen Alicia Sanders & Zombie King Jamie Gamble 2012
They will lead the Myrtle Beach Zombie Apocalypse 2012 Along Side Digger.

She received a $25.00 gift certificate for Imaginations Creative Costumers and he received a $40.00 membership to The X Sports Center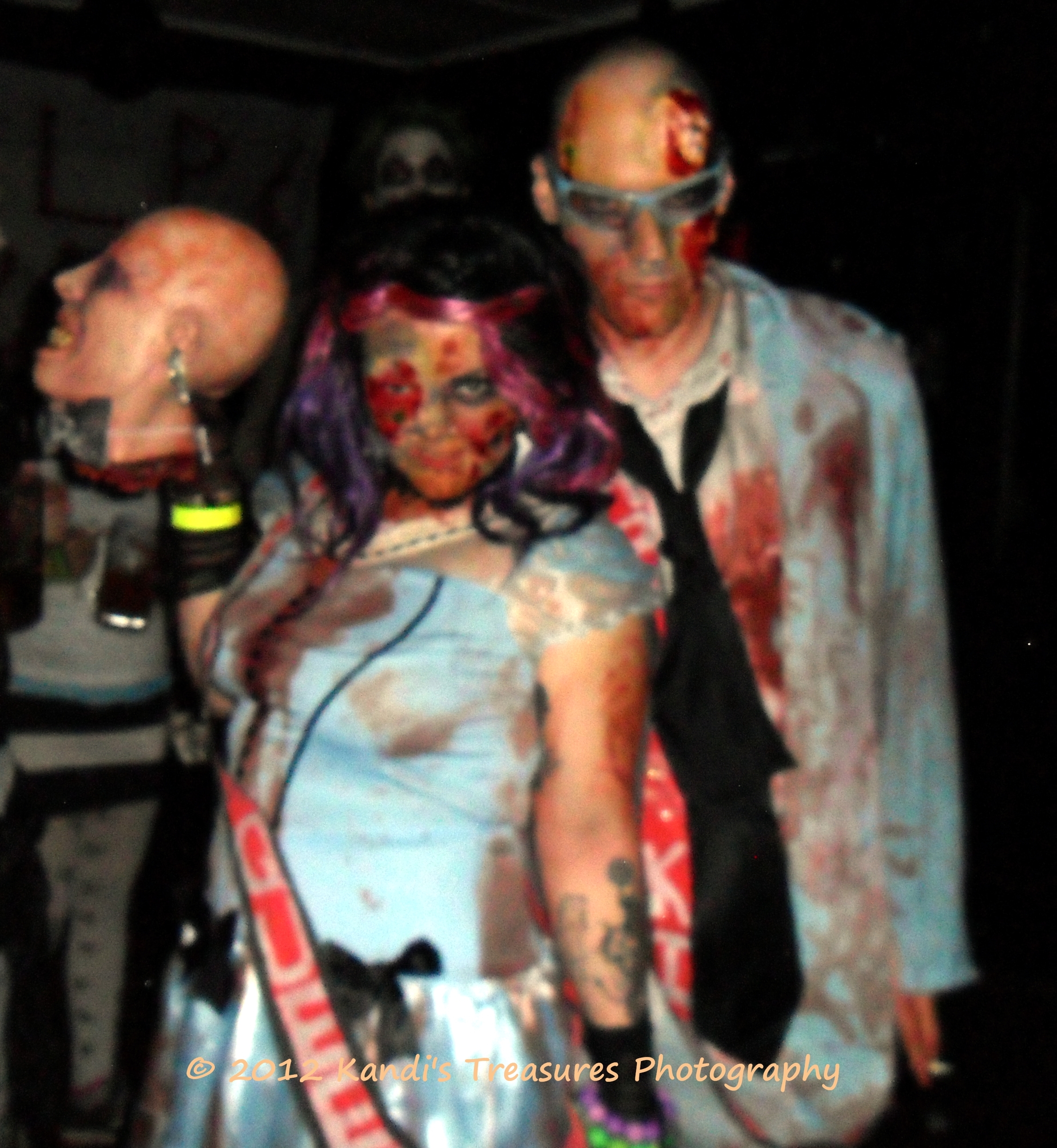 2012 Myrtle Beach Zombie Walk Weekend
Get your Advanced Tickets Here
NOTE: When ordering please indicate the Name of the person that will be using the ticket. All registrants will need a valid photo I.D. - And will be asked who purchased the ticket online for them to ensure that we are not giving tickets to the wrong people.
(No Refunds No Exchange)

SHOW YOUR SUPPORT BY JOINING THE 2012 MYRTLE BEACH ZOMBIE Zombie Apocalypse ONLY - $5 ADMITS 1 - PICK UP AT Will Call Station during REGISTRATION
CREDIT CARD, DEBIT CARD, E CHECKS ACCEPTED (PAYPAL ACCOUNT NOT REQUIRED)

_____________________

Join us for the Entire Weekend! $10 - Admits 1 TO PARTICIPATE IN Zombie Apocalypse & ALL EVENTS - PICK UP AT Will Call Station during REGISTRATION -

CREDIT CARD, DEBIT CARD, E CHECKS ACCEPTED (PAYPAL ACCOUNT NOT REQUIRED)

Merchandise

We have Exclusive 2012 Myrtle Beach Zombie Walk Stickers available at The Sound Hole & Time Out Bar